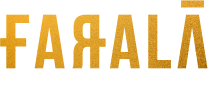 Degusta Granada
con todos los sentidos
Caviar de Ríofrío 50/80
Jamón de bellota al corte / 21
Selección de Quesos / 9 ( per pax )
Costa Tropical
Tropical Coast
Berberechos, Erizo, Infusion de Chirimoya / 17
Cockles, lodine, custard Apple infusion
Arroz Meloso de Ortiguillas, Ortiguillas Fritas a la Andaluza y Callos de Bacalao al Ajillo de la Casa / 18
Sweet Rice with Sea Anemones and Salt Cod Triple with Our Chef's Own Garlic Sauce.
Navajas Brasa al Ajo, Perejil, Gazpachuelo de Erizos, Huevas y Algas / 19
Chargrilled Razor Clams with Garlic and Parsley Marinade,Gazpacho of Sea anemones and Sea Urchin,Fish Roe and Seaweed.
Pulpo a la Brasa, Mojo, Mostaza Verde, Quinoa y Textura / 22
Chargrilled Optopus, Mojo Sauce, Green Mustard, Quinoa and Textures
De la huerta a la vega
From vegetable garden to the meadow
Pan Fujisan de Collejas Silvestres y Crema de Requesón, Collejas y Miel de Sierra Nevada / 9
Fujisan Bread, a Mountain of Wild Bladder Campion from the Slopes of The Alhambra with a Cream Fresh Soft Cream Cheese, Bladder Campion and Honey of Sierra Nevada
Pastela Moruna Vegetal / 14 
Moorish Vegetable Pastry
Cereales y Espárragos de la Vega en Texturas y Matices / 16
Asparagus and Grains from the Meadows,Textures and Nuances
Tomate lungo en Salmuera Aromatizada, Pan de Tomate, Aceituna y Helado de Tapenade / 15
Lungo Tomato in Flavoured Brine, Bread Tomato, Olive and Tapenade Ice Cream.
Sal y tierra
Salt and Earth
Estornino, Foie, Almendra, Cereza / 18
Chub Mackerel, Duck Liver Paté ( Foie Gras de Canard), Almonds, Cherries
Anguila, Tendones Encebollados, Huevo Campero y Trufa / 24
Eel, BeefTendons with an abundance of Onions, Free Range Egg, Truffle
Caramelos de Jibia Rellenos de Tradición, Crema de Guisantes, Espejo de Menta,Yema y Trufa / 19
Sweet Cuttletfish Filled with Tradition, Creamed Peas, Mirror of Mint, Yolk and Truffle.
Mar de Alborán
Sea of Alboran
Pez Limón y Costa Tropical / 21
Amberjack Fish and Tropical Coast
Espáridos de Mar de Alborán, Ravioli de Trompetas, Gambas Picantonas y Dashi de Setas/ 22
Seabream from the Sea of Alboran, Black Chanterelle Mushroom Ravioli and Spicy Prawns Accompanied with Mushroom Dashi
Rodaballo a la Brasa, Espárragos al Carbón y Beurre-Blanc Citrica Aromática / 24
Chargrilled Turbot Grilled with Esparragos and Aromatic Citric Beurre-Blanc
Montes de Granada
Granada hillsides
Lomo Bajo de Vaca Pajuna Madurada y Flores de Calabacín Rellenas de Pisto / 24
Mature Pajuna Beef Sirloin with Zucchini Flowers Filled with Smoked Mediterranean Vegetables
Amanecer entre Olivos, Liebre, Aceite, Aceitunas, TIerra, Humedad / 26
Olive Grove at Daybreak wild Hare, Olive oil, Earth, Moisture
Morro y Lengua de Ibérico en Texturas / 20
Iberico Textures Pork Snout and Tongue
Arroz, Perdiz, Alcachofa / 22
Rice, Partridge, Artichoke
Verde y Fresco / 8
Green and Chilled
Elegante y Sutil / 8
Elegant and Subtle
Dulce y Salado / 8
Sweet and Savoury
Amargo e Intenso / 8
Bitter and Intense
Menú degustación
Tasting menu
Alcazaba (3.371 m.) / 48
3 Snacks + 4 pases  (4 steps)
Veleta (3.396 m.) / 64
4 Snacks + 6 pases  (6 steps)
Mulhacén (3.478 m.) / 78
5 Snacks + 12 pases  (12 steps)
Servicio de pan artesano y aceites premium / 3
Artisan bread service and premium oils
IVA incluido
VAT included
3.371 m. / 18
3.396 m. / 24
(Premium + 10)
3.478 m. / 32
(Premium + 10)
Ofrecer una experiencia única es nuestra filosofía. Al cruzar la puerta, los sentidos se estimulan. Ponemos toda nuestra creatividad al servicio de nuestros productos, que son más que platos. Un variado catálogo artístico de sabores y texturas que ofrecen un viaje sin igual por la provincia con una explosión de sensaciones.