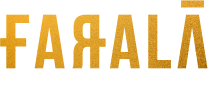 Discover the art
of good eating
Awaken all your senses and live a
unique gastronomic experience at the
feet of the Alhambra.
Our menu is base on the aromas that identify the gastronomy of the Granada province, where the products of the earth are presented as absolute protagonist.
The artisan has a unique value
Our crockery is hand crafted by artist that you have captured his art on the ceramic, the wood and marble. Exclusive pieces so everything is so unique.
An unparalleled enviroment
If we had to be born again, we would definitely choose Granada. Magic, light and art to discover.